Hours and hours i spend in labirinth i couldnt finish couse of ppl in pt 45 hm 1 he had 32o AP but he enter
Blade-Soul.com sugestions for Blade And Soul
Hi
I hope so this will read any of Game GM.
I am playing BnS from opening like free player
I have Assasin 45 hm5 and this is only class i play from begining
Now i will mak a list of things i personely hate on this game
ARENA
- Game become lagy affter couple match
- Game have to much ppl who enter and stay AFK (tag mach)
-Game have to much ppl who use other programs,(bot, hack, script etc)
- Game have horible match making ( Tag, 3 summ = 6 against 3 for exem)
this is for now about arena
GAME
Game is preaty good story, grafic but lvl restriction is bad
For exem. 45 lvl you need for all dungeons also for gear too
this is bad becouse many off ppl who enter Labirinth need pt with 370 + AP if wana finish labirinth
Hours and hours i spend in labirinth i couldnt finish couse of ppl in pt 45 hm 1 he had 32o AP but he enter
Sugestions
ARENA
- About lag i dont know, but or GMs make program for all players or make AUTO PVP option like in other games
and about mach making it will be perfect if you make party with only one class per pt, exem( Summ,sin, dess- KFM, fm, BD)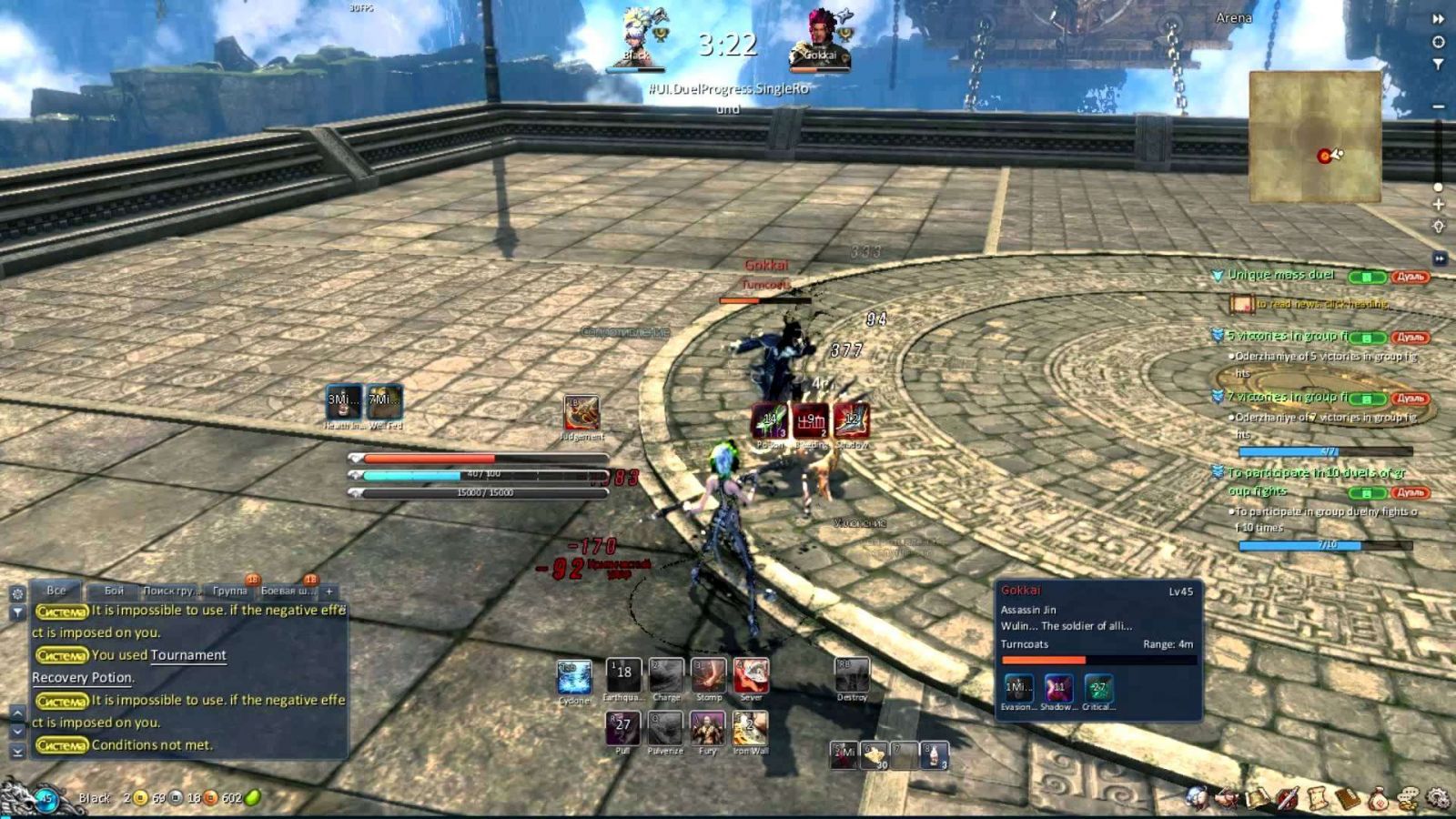 GAME
I think many ppl will agree with me
Tower entry with 45 hm 3
Labirinth 45 hm 5 or 4
and LvL difference is bad lvl 45 hm 1 and 45 hm5 almost have no diference, only HM 5 need more time to achive that lvl
This is all i have to wrote this time, and i hope so this will help.