Frustrated many of the reds, including most in my friend lists frustrated because they can't do any faction quests done and their insignia, they switched to blue.
Dear BNS - Most of the time I'm doing Faction quests?
If I remember, back then during the headstart Crimson was majority and even full. Poharan recruitment forums was mostly Crimson. But then it's changed after the launches, lots of big Chinese/TW coming in and filling the blue such as Legend and their branches, PRC and their branches they actively patrolling misty woods all channels to find Crimson misty farm group and plummet them down.
Everywhere i see blue blue blue even though the population shows even on both populations.
Frustrated many of the reds, including most in my friend lists frustrated because they can't do any faction quests done and their insignia, they switched to blue. Some of my friends are guild leader and they bringing their whole guild to the blue. Then it's just bandwagons, more and more blue and reds become rare commodity, take a look at /z most of the times blue LF reds for trade kill. I even posted this at /z "WTS Red killing service 19s for 10 kill" and got people lining up on my whispers, some called me scum but lol?
On "P" interface, it shows this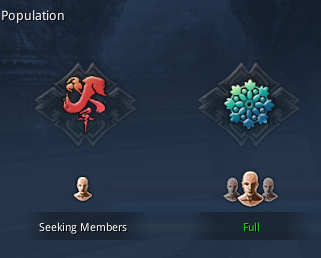 ---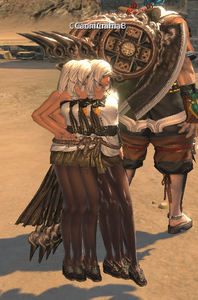 ---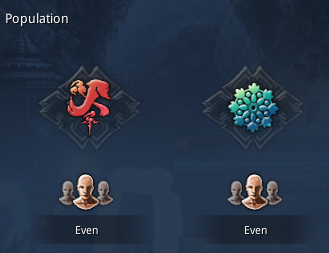 But it's bullshit, bots and goldseller spammers make them even. Everytime the blue population "Full", by the next minute you will see them back to "even" and you will see those bots at the starter town started to taking up spaces in Crimson and spamming blade and soul gold selling on /faction (or the reverse).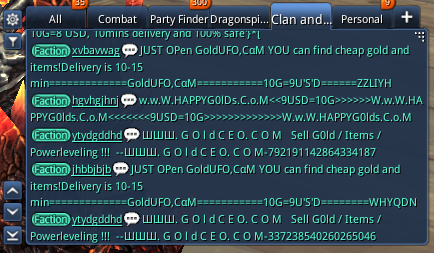 even though the number is small, Minority faction should be able to secure a channel, if only we could communicate, but nope /faction is useless and its filled with blade & soul gold spammers and most of us have it turned off completely.
Every day, people on my friendlist and people that I know from other community, have changed their colors to blue. You are pretty much safe wearing your blue uniform 24/7 on everywhere while if you are wearing the wrong color you will be butchered down by at least 5 of them. Open world pvp has become hide and seek game, the hunter and the hunted. Misty Woods faction dailies become harder to get, because of most of the times the quest giver NPCs already murdered by them... all channels
Follow the bandwagon, you will hurt the wound even more, and at this rate the wound might be so deep that it will go beyond repair and when this happen you can say goodbye for your open world pvp. I don't want this to happen therefore I posted this whiny thread some of you might say.
Yehara's PvE players choose Crimson. Sadly, there are a few reasons for the unbalance.
1) Alt accounts. People make accounts to join one side so that they can join another. This also happens when recruiting, someone will just tell you to switch sides and offer to help you switch by throwing an alt on the other side.
2) Gear lockdown. One side doesn't even let the other side do questing. NPCs are always dead, players are KOS, etc. So Soulstone farming is very limited for one side, any serious questing is essentially impossible for one side. So what happens? They switch sides to do their PvE.
3) Inactivity. A lot of end-game is locked behind PvP at this point. This means that if you are getting completely overwhelmed and don't want to switch, the game quickly becomes less interesting.
These combined caused me to notice something about my server. Most of the time I'm doing faction quests? I see an overwhelming amount of Crimson. I can go afk in the middle of a highly populated pvp area and expect nobody on the other team to attack me because by the time they get out of their spawn, there are about 40 or so Crimson waiting for them.
The ratio is quite literally something like 10:1 or 40:1 depending on the day.
Fortunately, Yehara is still a relatively small server from what I've seen.