We were fortunate to meet Mary Luck and Mao earlier this year at gamescom in Germany. They were already big Blade & Soul fans, and even before the game was available they had already completed their amazing cosplay
Mary Luck and Mao's Blade and Soul Cosplay
We were fortunate to meet Mary Luck and Mao earlier this year at gamescom in Germany. They were already big Blade & Soul fans, and even before the game was available they had already completed their amazing cosplay! We had a moment to get to know these ladies, and asked them to share their story on how they found themselves cosplaying Blade & Soul.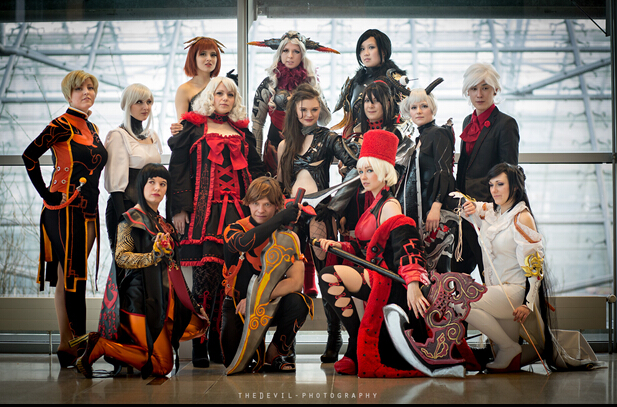 Their journey into creating their cosplay came from a request to join a cosplay group for Blade & Soul back in 2013 after a bookfair in Leipzig. Blown away by the artwork, it wasn't long until they fell in love with the game simply from the design.
"She is a pretty cool and evil character!"

Now comes the hard part of putting the cosplays together. Mary used a lot of fake fur and pleather, hand-stitching most of the coat, and creating the axe of that caliber was a first. Mao worked on putting together her props for the cosplay, and Mary help sew together the Yura cosplay. They shared some funny moments with us about working with shiny pleather—one of them being how Mary went about marking and cutting a work-in-progress suit while Mao wearing it.

Mary slipped on a wig and contact lenses, while Mao added clip-in extensions to her natural hair, and with those finishing touches they were off to show the world their first Blade & Soul cosplay at Leipzig and gamescom in 2014.

"Woooah... this looks SO cool. I want to play that!!"

The game wasn't available in the West yet so much of their experience with the game was based on YouTube videos from Asia. Mary already decided on the red and black design, but after checking out the classes, she knew a Gon Destroyer wielding a huge weapon was for her. Mao had a harder time finding a design that fit her style, but then she found Yura.