it is impossible to meet the criteria for BnS to be an RPG since your role means nothing and is just cookie cutter design from every other role
What people are complaining about blade and soul
1. bots everywhere over the world, in lobbies, in dungeons, in arena, in your friend requests
2. grind that you cannot do because there is only 1 or 2 places to even be able to get materials or get ripped off by people on the market, most of them are blade and soul gold selling bots.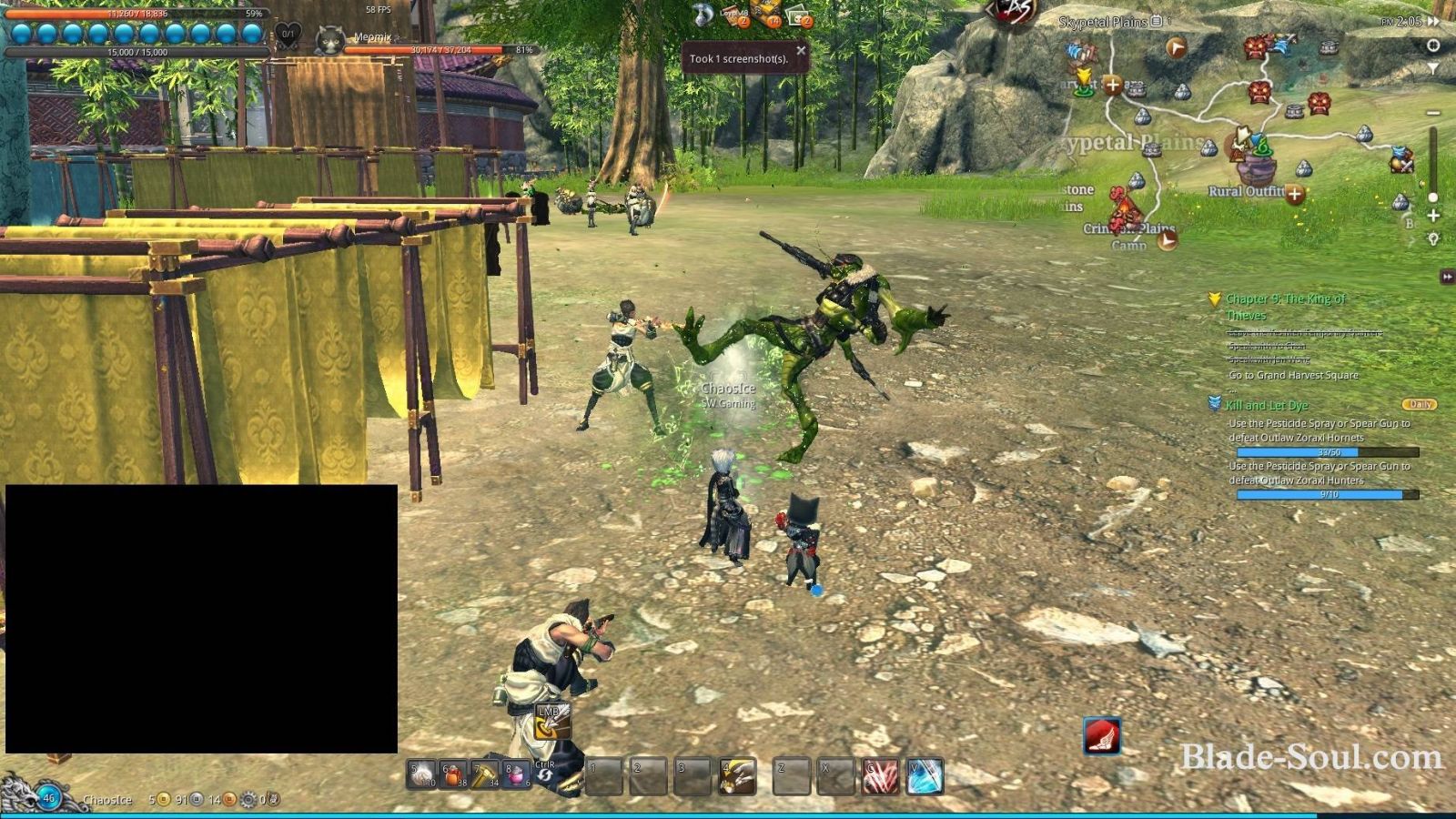 3. connection issues that prevent people from being able to get the things through play due to mechanics that prevent KSing things that have several MILLION hit points
4. rushed content. 3 years worth of updates people are expected to be through with already after only 3 months.
5. PVP being forced to do PVE in order to get their skills to play the Arena PVP (one tournament organizer already quit BnS tournaments)
6. PVE being forced to do PVP in order to progress in the storyline and other PVE when they dont like any part of it (Mushin's Tower PVP emulator, Arena, Faction etc)
7. excessive amount of ingredients to upgrade items with that are so rare a drop that to get the 400 in a 6 person party you are fighting over the 2 that drop from the entire dungeon in some weird auction system.
8. Drop rates differing from other regions to ... well I don't know why it was done except to put those things in the Cash Shop to make people buy them since we haven't had 4 years to collect them to be able to keep up with the content which we are only 4 patches behind after Jun 1. Like Gem Hammers never dropped in NA/EU but Asia they get gem hammers from quest rewards boxes at drop rates where gem hammers total are more than the number of bots.
but really BnS isn't an RPG, it is an action fighting group game.. whatever that is. Might as well be a MOBA with Dynamic maps for as much as it is, and Whirlwind Valley surely is a MOBA, Arena a fighting sim, and the "PVE" is nothing but a dungeon crawler like Diablo3, Gauntlet, etc.
Sorry, but it is impossible to meet the criteria for BnS to be an RPG since your role means nothing and is just cookie cutter design from every other role. Classes only mean one thing in the game as to if you are ranged or melee, and how hard it will be for you to progress while fighting the RNG, and the RNG is the final boss to fight in BnS.
It COULD HAVE BEEN a great RPG, but they just didn't use any RPG design tenants to make it other than a few names for things like "classes", "skills", etc. With the skill tree like a tech tree, and the resource gathering i would say BnS is actually closer to a 1st person StarCraft, WarCraft, Age of Empires, etc game. It has your campaign mode which is the main storyline and the PVE, and the PVP mode which is your well... PVP